At Eastlea we offer a range of different after school clubs to extend your child's learning beyond the classroom. All students are encouraged to take advantage of these after-school activities so that they find areas of interest and enjoyment both inside and outside the curriculum.
The aim is to provide a broad selection of activities that supports their personal development and well being. Please see below for a list of activities that we currently offer at Eastlea.
You can see the After School Clubs program below.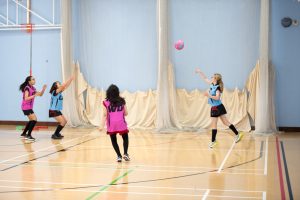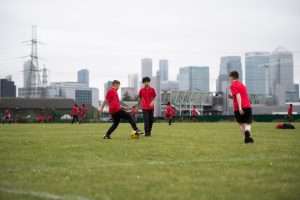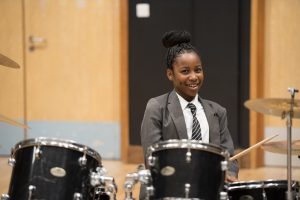 Club
Day and time
Lead Teacher
Year Group
Room

Basketball

Monday 8:00 – 8:25 

Ms Al-Adely

Years 7 – 11

Old Gym

Strength training / fitness

Monday 8:00 – 8:25

Ms Anderson

Years 7 – 11

Old Gym

Boys Football

Monday 8:00 – 8:25

Mr Cox

Years 7 – 11

Sports Hall

STEM Club (Online)

Monday – Lunch time (12:30 – 13:15)

Stella Eke

Year 7

E1/2

Boys Football

Monday 15:15 – 16:30 

Mr Cox

Year 7

Field

Eastlea Vocal
Collective
Monday 15:15 – 16:15
Ms Hart
Years 7 – 11
W0/5

Languages Club

Monday Lunchtime (12:40 – 13:15)

Miss Gomes  

Year 7

N1/9

Italian Club

Tuesday Lunchtime (13:40 – 14:15)

Miss Kwakye

Year 10

N1/9

Humanities Homework Club

Tuesday Lunchtime (13:30 – 14:15) 

Ms Bhanu + Ms Miah

Years 7 – 11

NE13

Art intervention KS4

Tuesday 15:15-16:15

Mr Gray

KS4

S1/1

Y8 Homework Club

Tuesday 15.30 – 16.30

A Stechmann

Year 8

E0/1

Production Club 

Tuesday 15:15 – 16:15

Mr Hyman

Years 7 – 11

W0/5

Badminton

Tuesday 15:15 – 16:30

Ms Al-Adely

Years 7 – 11

Sports Hall

Boys Football

Tuesday 15:15 – 16:30

Mr Hawkins

Year 11

Field

Boys Football

Tuesday 15:15 – 16:30

Mr Bediako, Mr Gray

Year 10

Field

Dance

Tuesday 15:15 – 16:30

Ms Anderson, Ms Burt

Years 7 – 11

Dance Studio

Band Club

Tuesday 15:15 – 16:15

Mr Sinclair

Years 7 – 11

Music Dept

Basketball

Wednesday 8:00 – 8:25

Mr Hawkins

Years 7 – 11

Old Gym

Eastlea Rising Stars (Year 7 Ensemble)

Wednesday 08:15 – 09:15

Ms Brown

Year 7

W0/4

Band Club

Wednesday 15:15 – 16:15

Mr Sinclair

Years 7 – 11

Music Dept

Strength training / fitness

Wednesday 15:15 – 16:30

Ms Al-Adely

Years 7 – 11

Field

Basketball

Wednesday 15:15 – 16:30

Mr Zia

Years 7 – 11

Sports Hall

Girls Netball

Wednesday 15:15 – 16:30

Ms Bland

Years 7 – 11

Sports Hall / MUGA

Dance

Wednesday 15:15 – 16:30

Ms Anderson, Ms Burt

Years 7 – 11

Dance Studio

Table tennis 

Thursday 8:00 – 8:25

Mr Zia

Years 7 – 11

Old Gym

Film Club

Thursday 13:30 – 14.15

Ms Salmoun

Years 7 – 11 

NE11

Curiosity Club

Thursday 15:15 – 16:15

Mr Eddy

KS3

Theatre

Girls Football

Thursday 15:15 – 16:30

Ms Al- Adely

Years 7 – 11

Astro / Field

Handball

Thursday 15:15 – 16:30

Mr Hawkins

Years 7 – 11

Old Gym / Astro

Boys Football

Thursday 15:15 – 16:30

Mr Wright

Year 9

Astro / Field

Boys Football

Thursday 15:15 – 16:30

Mr Zia

Year 8

Field

Guitar Club

Friday 08:15 – 09:15

Mr Piconese

Years 7 – 11

W0/5

String Ensemble

Friday 08:15 – 09:15

Ms Brown

Years 7 – 11

W0/4

Girls Netball

Friday 8:00 – 8:25

Ms Bland

Years 7 – 11

Old Gym

Textiles

Friday – Lunch time  (12:30 – 13:15)       

Ms Dell

Year 9

S1/7

Rugby

Friday 15:15 – 16:30

Mr Gray

Years 7 – 9

Field